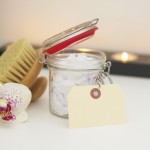 Our Pamper Parties are exclusively for Girls, Teens and Ladies of all ages that would like something different, healthy and relaxing for herself and her party guests.  We cover Birthday parties, Hen nights, Baby showers but also just for a group of friends meeting together for a relaxing night.
We can come to your house or the party venue and offer you and your guests any of our treatments.  You are in control and you decide the time and the type of treatment you would like us to do.  Remember that at the end of the day, it is your party!
What is included?
We will bring all the necessary equipment with us, including towels and ointment, so you do not need to worry about anything, just let us know where we can set up and we will start pampering all the ladies/girls at the party.
Is there any restrinction I need to be aware of?
As per any health treatment, we need to know in advance any medical conditions that can affect you or your guests.  We are happy to adjust the intensity of our massages depending on the preference or condition of each individual.
In some rare circumstances we may not be able to offer our services to a particualar client if our insurance does not cover a specific illness, health or skin condition.
How many guests can be pampered in my party?
Our treatments are time based, so we work on how much time will be required to treat all the guests and thier requirements. Our Pampering Parties start with a minimun of 3 hours.  As a guide, if we do 20 minutes treatment per guest we will be able to see 9 ladies/girls or for if treatments are 30 minutes then 6 ladies/girls in any 3 hour period.
How to book?
You will need to contact us first to check availability.
If we all are happy with a date, time and place, we will create your personal bespoke package with you at no extra cost.
A 25% deposit will be required to book our services.  Please see our Terms and Conditions. 
The remaining 75% should be paid on the day of the party before our services start. Then afterwards, once you and your guests are all relaxed, we will tidy up and leave you to finish to enjoy your party.
If you would like to ask us any questions or if you are ready to book your party, please contact us.  We are happy to help!